TSCM Surveillance Detection Melbourne Beach Florida / Countermeasures Melbourne Florida / TSCM Debugging Bug Detection Sweeps Investigations Services Melbourne FLorida
Melbourne Beach
Florida Debugging bug sweeps Investigations

https://wa.me/message/KE7UUJANSWYGA1
Melbourne Beach Florida Residential / Commercial TSCM & Bug Sweep Services :
JRS Investigations is proud to offer debugging and technical surveillance countermeasure services (TSCM) to protect families who are concerned that their privacy has been compromised. If you believe you are a victim of bugging, ask yourself these questions: Do you ever get a sense that someone is watching you or listening to your conversations? Is private information or personal conversations somehow getting spread around? Do you work from home and feel like your computer or home office is being spied on? If you said yes to any of these questions, or you just get a weird feeling when you are at home, you could be being spied on by someone. People can be spied on in many different ways, including tiny cameras, electronic tampering of phones and computers, hacked webcams, listening devices, tracking devices, and other bugs.
What is Debugging?
Laptops, phones, desks, cars, apartments, and offices can be hacked or set-up with cameras or audio bugs. Debugging is a service that detects and identifies illegal audio or visual bugs that may have been strategically placed by others. Unfortunately, illegal bugging has somewhat exploded over the decades as technology has vastly improved. Today, anyone can buy thousands of different bugs and illegal technology with the intention of using it to spy on others. With the expansion of technology, bugs have improved as they are now made smaller and more advanced, which makes them even more difficult to be detected. Technology has also allowed bugs to be easily purchased online, on the dark web, and in stores.
Spy devices, hacking devices, and other bugs can be nearly impossible to detect if one is not searching for it, and even then, they can be hidden in very strategic places. Bugs can be tiny spots, hidden in walls and ceilings, or placed inside electronic devices or other objects. Bugs can even be placed on the outside of a person's car or on the other side of a wall and still be able to give a person access to audio and visual information.
Spy software has become increasingly popular and easy to use. Today, even the most secure devices like iPhones can be bugged through downloaded applications. Other devices such as alarm clocks and even GPS systems can be electronically bugged, causing a breach of your security anywhere you go. A common type of electronic bugging is done through the webcam of laptops and desktops. To temporarily solve the problem, a cover should be placed over the webcam, and then a professional debugging provider should be contacted.
Because hackers and spies are often discrete and use methods that are hard to spot, it can be hard for anyone to know if they are being watched. Often, people convince themselves that they are just being paranoid. Here are some warning signs that you may have been bugged:
You hear strange noises coming from your electronic devices;
You notice static or other noises on your phone lines;
You frequently get phone calls, but when you pick up there is no one on the other line;
People seem to know about the personal things you have said or done when they shouldn't;
Your home was recently broken into, but nothing was taken;
You notice unfamiliar spots, holes, or cuts on the walls or ceilings;
Ceiling fans, alarm systems, smoke detectors, or other wall attachments appear to have been messed with or are crooked;
The same, unfamiliar car or person frequently goes by your house and maybe stops or slows down;
You notice that your door or the locks on it are "sticky" or have trouble shutting them;
Furniture appears to be out of place.
The number of devices being found during debugging operations and bug sweeps is increasing every year. You, your family or your corporate interests may be exposed.
This is the worst kind of breach. We offer Technical Surveillance Countermeasure Sweeps conducted by our Licensed Professional Investigators for:
Corporate and Business Sweeps, which could include conference rooms, executive offices, employee offices, cubicles, restrooms. Offsite locations and other corporate facilities may be compromised as well.
Residential Sweeps, which could include homes, townhouses, condos or apartments.
Schools and Higher Education Institutions, which could include dorm rooms and other school housing, locker rooms, offices, bathrooms and other school sites.
Vehicles, which could be the target of GPS trackers and other electronic monitoring devices.
Prison or correctional facilities.
Large Private Estates.
If any of the above-mentioned circumstances applies to you and your home, it is best not to leave it be or brush it off. Sometimes, things end up out of place, people spread rumors, or break-ins are just break-ins and nothing more. However, one cannot be too careful when it comes to protecting loved ones. Professional investigators understand bugging technology and how to locate and eliminate the source of the bug.
The thought of being spied on is creepy enough, but for those who may be victims of spying in the home, this is a complete invasion of one's most vulnerable and private moments in life. Homes are where families gather, discuss personal matters, have disagreements, sleep, shower, change, engage in intimacy, and relax. Parents and children should feel comfortable and relaxed in their own homes and free to engage in whatever they want without the thought of their privacy being stolen. If you believe that your home has been bugged, you should have Advanced Investigations on your side. Contact us today to learn how we can help.
Melbourne Beach Florida Cell Phone Forensics: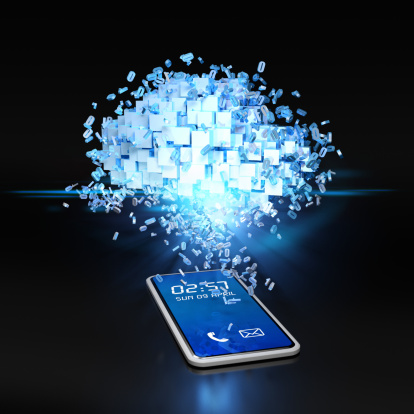 Mobile Phone Spyware Analysis
*NOTE: WE DO NOT SELL SPYWARE SOFTWARE
Do you suspect your mobile phone calls are being monitored?
Mobile phone spy software, often known as Spyware, are mobile apps that secretly monitor and obtain information from target phones. It can record phone calls, activate video, text messages and other sensitive information. All recorded data is sent to the app's server. The spyware runs in the background of the device it is installed on and usually cannot be detected by users.
Due to the breakneck speed of mobile tech advancements, the line between computers and cell phones has become incredibly blurred.  Nearly every phone is capable of sending messages and surfing the web while some smart phones function as full blown pocket PCs. JRS Investigations can recover lost evidence from your phone like:
Emails
Text messages
Media messages
Call logs
Photographs
Videos
Audio recordings
Installed applications
SD card data
Sim card data
Mobile browser history
Purchases and transactions made through the phone
Task list and memos
Calendars
Contact information
Recent Calls
Directions and navigation information
Deleted files
Files stored on the phone
Any files transferred through the phone
Document recovery
The evidence in criminal cases such as fraud and theft are frequently found by Mobile forensics.
Contact JRS Investigations Now
For Your Free  Consultation (888) 737 – 7690
Melbourne Beach Florida Computer Forensics Investigations: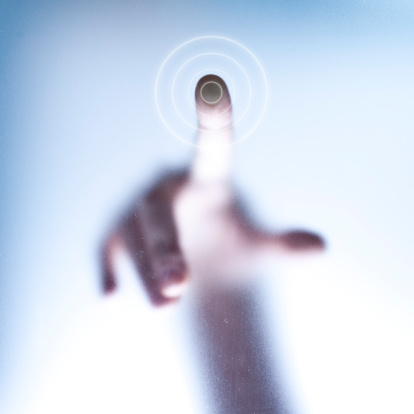 In computer programming and software development, debugging is the process of finding and resolving bugs within computer programs, software, or systems.
Despite the technological advances the world has seen in recent years, e-mail has managed to remain surprisingly relevant.  More email messages are sent in a day than phone calls, paper letters and documents put together.   In fact, email is the preferred communication medium for many users including government agencies and  large corporations.  It is not surprising then that email can be a rich source of information to private investigation skilled in computer forensics.
In reality, an email is truly never deleted as various bits of data are stored both on the machine and on the email server.  Desktop email clients can index entire emails/ data pieces locally on certain sections of the hard drive.  Web based email services often cache messages both on the actual browser and at different off-site web servers.   Message headings also contain valuable information and can turn up names, locations, even evidence of fraudulent mail tampering.
Email extraction and data recovery
Server locations
Time of deletion
Evidence of  fraud and tampering
Cell phone and PDA data
Personal surveillance
Detection of data theft
Employee monitoring
Child monitoring
Infidelity Investigations
Melbourne Beach Florida TSCM Surveys for your Company's Security:
Corporate Espionage
It doesn't matter how big or small your business may be, you risk being put out of business if valuable information was to be acquired by any one of your competitors.
Imagine a competitor listening and learning any of the following:
Your current projects
Future project details
Your pricing schedule
Your client list
Upcoming conferences
Executive schedules
Company secrets
If your competitor was to learn any of the items listed above it could drastically affect your business and success. It is not uncommon for a competitor to place a mole in your organization who could easily install an audio or video bugging device to monitor your activities!
Electronic bugging devices are inexpensive and are common in today's commercial environment; competitive information is power. With the advances in the sophistication of eavesdropping and surveillance technologies, competitive companies can and do undertake illegal covert tactics to obtain confidential corporate intelligence in order to gain a significant advantage in their market. The number of companies which have employed and engaged corporate spies has dramatically increased in recent years.
Industrial espionage is a real and present threat to business today. If you have something worth selling, you have something worth stealing!
There are many technicalities when obtaining this data, both technologically and legally, that are far beyond the scope of the average individual. Contact JRS Investigations to ensure that that sensitive data is not corrupted while maintaining its admissibility in a criminal courtroom.
Melbourne Beach Florida Live GPS Tracker Bug Sweeps: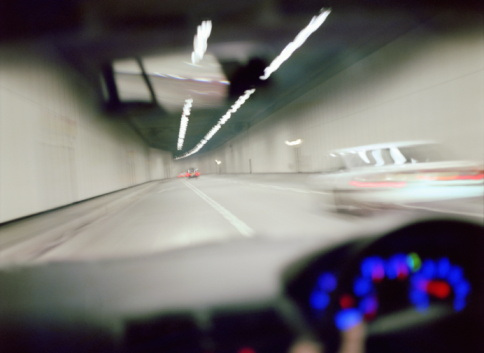 Do you suspect that you are being followed? Well, maybe you are!
Have you experienced incidents where someone "coincidentally" bumped into you? Maybe it wasn't such a coincidence and you were being followed!
A live GPS tracker is a small device that sends a live signal to the person who installed it and tells them where you are 24 hours a day, every day! Anyone can buy a live GPS tracker on the Internet for as little as $50 and be able to monitor your vehicle's exact location using a smartphone, laptop, or computer that's connected to the Internet.
Live GPS trackers can be as small as a 9 volt battery and can easily be attached and concealed under the bumper of your car. Let's face it, when was the last time you lied down under your car and searched for a GPS tracker? Would you even know what to look for?
If you are the only one with keys to your car, there's a good chance that someone would have to attach the GPS tracker under your vehicle using a small waterproof magnetic case. While the tracker itself can be very small, the case usually makes it much easier to be found…if you know what you are looking for.
If a spouse of co-worker may have had access to your keys, then a live GPS tracker could have been installed or placed anywhere inside your car. This requires very expensive and sophisticated electronic equipment to find the hidden tracker because it can be hidden anywhere, even buried under your dash!
The amount of time someone would have had possession of your vehicle will also determine to what extent the culprit could have undertaken to install the tracker. Having you car for a few hours is sufficient time to have the live GPS tracker installed and buried anywhere in your vehicle. You would never be able to determine if a GPS tracker has been installed without specialized GPS detection equipment and a trained TSCM technician to locate it.
Contact JRS Investigations Now
For Your Free  Consultation (888) 737 – 7690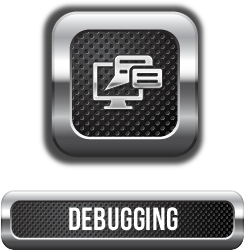 https://www.threads.net/@jrsinvestigations

https://www.facebook.com/MelbourneBeachFloridaPrivateInvestigators
https://www.facebook.com/DeBuggingSweepsMelbourneFlorida/
https://www.facebook.com/IndialanticFloridaPrivateInvestigators
https://www.facebook.com/PalmBayPrivateInvestigator
https://www.facebook.com/SatelliteBeachPrivateInvestigators
https://www.facebook.com/DebuggingBugSweeps
https://www.facebook.com/JRSINVESTIGATORS
https://www.facebook.com/JRSpyStore