Facebook

Google
Wellington Private Investigators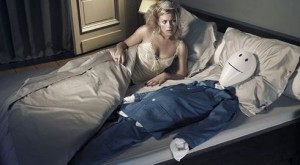 About Wellington Private Investigators:
Are you searching for an experienced private investigator in Wellington, Florida? Explain your situation to our team and they will take care of the rest while you relax. Your information is safe and the investigation will be carried out confidentially. At the end of the investigation you will have all the evidence gathered to confront a cheating spouse who has been meddling with your life.
 Apart from detecting infidelity our investigation team is also experts in handling investigations related to child custody, spousal surveillance, missing persons and even the corporate affairs related to employment screening, and corporate debugging services. With a varied experience in different backgrounds of investigation you can rely upon our team to unfold any mystery that has tied you up.
Our team of private investigators specializes in the following areas of domestic investigation:
Missing Persons Investigations
Skip Tracing
Missing Relative Investigations
Locate Dead Beat Dads
Marital Infidelity Investigations
Cheating Spouses Investigations
Cheating Wife Investigations
Cheating Husband Investigations
Spousal Surveillance
Video Surveillance
Child Custody Investigations
Child Neglect Investigations
Debugging Services
Bug Sweeps
Computer Forensics
GPS  Tracking
Civil Record Searches
Background Searches
Nanny Background Searches
Home Security Systems
We also provide assistance to unfold any kind of complexities related to corporate affairs that you are involved in:
Insurance Fraud Investigations
Employment Screening
Workers Compensation Investigations
Computer Forensics
GPS Fleet Tracking
Public Record Searches
Due Diligence Searches.
Corporate Theft Investigations
Competitor Intelligence Investigations
Corporate Surveillance
Corporate Debugging Services
Corporate Bug Sweeps
Business Security Systems
Talk to us today at (561) 322-0056 and we will provide you with the right kind of assistance directing you out of the maze where you are trapped.