Forensics Cell Phone Investigations Florida Investigators Debugging
Cell Phone Forensics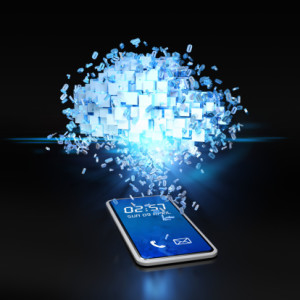 Due to the breakneck speed of mobile tech advancements, the line between computers and cell phones has become incredibly blurred.  Nearly every phone is capable of sending messages and surfing the web while some smart phones function as full blown pocket PCs.  Platforms like Apple's IOS, Google's Android and RIM's Blackberry have been developed to the point where a person can manage every aspect of their life straight from the mobile device. Case in point, many Blackberry users are half jokingly referred to as "Crackberry Addicts" to describe how dependent these people are on their phone. JRS Investigations can recover lost evidence from your phone like:
Emails
Text messages
Media messages
Call logs
Photographs
Videos
Audio recordings
Installed applications
SD card data
Sim card data
Mobile browser history
Purchases and transactions made through the phone
Task list and memos
Calendars
Contact information
Recent Calls
Directions and navigation information
Deleted files
Files stored on the phone
Any files transferred through the phone
Document recovery
The evidence in criminal cases such as fraud and theft are frequently found by Mobile forensics.
Contact JRS Investigations Now
For Your Free  Consultation (888) 737 – 7690
Computer Forensics

Despite the technological advances the world has seen in recent years, e-mail has managed to remain surprisingly relevant.  More email messages are sent in a day than phone calls, paper letters and documents put together.   In fact, email is the preferred communication medium for many users including government agencies and  large corporations.  It is not surprising then that email can be a rich source of information to private investigation skilled in computer forensics.
In reality, an email is truly never deleted as various bits of data are stored both on the machine and on the email server.  Desktop email clients can index entire emails/ data pieces locally on certain sections of the hard drive.  Web based email services often cache messages both on the actual browser and at different off-site web servers.   Message headings also contain valuable information and can turn up names, locations, even evidence of fraudulent mail tampering.
Email extraction and data recovery
Server locations
Time of deletion
Evidence of  fraud and tampering
Cell phone and PDA data
Personal surveillance
Detection of data theft
Employee monitoring
Child monitoring
Infidelity Investigations
There are many technicalities when obtaining this data, both technologically and legally, that are far beyond the scope of the average individual. Contact JRS Investigations to ensure that that sensitive data is not corrupted while maintaining its admissibility in a criminal courtroom.
Contact JRS Investigations Now
For Your Free  Consultation (888) 737 – 7690